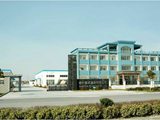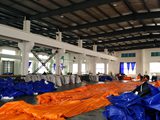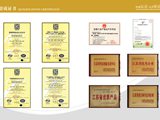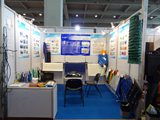 Taizhou Haiben Awning Co., Ltd. is a Japanese sole corporation with the professional production on PVC Tarpaulin fabric and finished Tarpaulin Sheets, Polyester organic silicone canvas, Polyester Canvas tarpaulin, Aluminum Foil Fiberglass Cloth and Tape etc.
The total investment of our company is $2,500,000, the registered assets are $1,800,000. Our company covers 21,000 square meters. The workshops cover 11,000 square meters.
Aluminum Foil fiberglass cloth and tape,
Polyester Organic silicone Canvas,

Wax Coated Canvas,
Vermiculite coated fiberglass cloth for welding in shipyard etc....
Our PVC Coated Fabric can be made tarpaulin sheets, we mainly make size 10m*5m, 10m*10m, 16*10m, 20*20m,30*20m,50*16m, 50*20m,50*25m (this is the biggest one)..for finished tarpaulin sheets and covers like industrial protection covers, marine equipment covers, mineral covers etc.
Sheets with metal eyelets in every 1 mtr interval and all around the edges.
Two sides hot welded and two sides double stitched.
Reinforced by nylon or pp rope in hem.
With high technology, advanced producing equipments and automatic assembly lines, Our products are widely applied in the fields of wind power, coal mine, oil field, railway, shipyard and paper making industry, and were sold well all over the world such as Asia, the Middle East, Europe, Africa, North and South America .
We are dedicated to providing the goods on in-time delivery, high quality and best sales service and meeting the requirements conforming to any client. We honestly welcome friends from all over the world to do long-term business with us.